Johor Bahru, or JB as it is commonly known, is a food lover's paradise. The city is home to a wide variety of food options, but one of the most popular cuisines is dim sum. Dim sum is a type of Cantonese cuisine consisting of bite-sized food portions typically served in steamer baskets. These delicious little dishes are perfect for sharing with friends and family, and are often enjoyed for breakfast or brunch. In this article, we will explore some of JB's best dim sum restaurants where you can indulge in steaming hot baskets of delight.
Best JB Dim Sum Restaurant #1 - Restoran New Hong Kong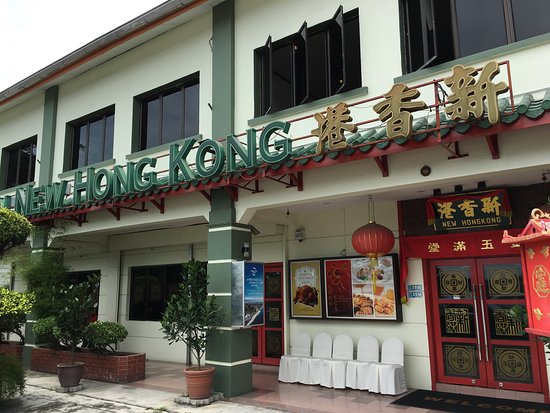 Restoran New Hong Kong is a popular dim sum restaurant located in the heart of JB's city center. The restaurant offers various dim sum dishes, including dumplings, spring rolls, and rice noodle rolls, at the most authentic taste.
The restaurant also offers an a la carte menu and different package meals to meet the needs of different customers. The restaurant is always busy, so be prepared to wait for a table during peak hours.
Best Dim Sum Restaurant #2 - Restoran Tasixi Hong Kong Dim Sum
One of the oldest modern dim sum restaurants in Johor Baru, Restoran Tasixi Hongkong Dim Sum specializes in various authentic dim sum. The restaurant is known for its delicious, freshly made dim sum prepared daily. Chee Cheong Fun is their must-try dim sum. This is a place where it can satisfy your cravings for Dim Sum.
Best Dim Sum Restaurant #3 - Kedai Makanan Hock Chiang Hin
Kedai Makanan Hock Chiang Hin is a traditional Chinese restaurant that is famous for its delicious dim sum. The restaurant has been in business for over 80 years and is known for its classic Cantonese-style dishes. Some of the restaurant's most popular dim sum dishes include char siu bao, chee cheong fun, and siew mai. The restaurant is located in a historic building that is over 100 years old and has a charming, old-world ambiance.
Best Dim Sum Restaurant #4 - Restaurant ChangMan Dimsum
Not only can you traditional Dim Sum at
Restaurant Changman Dimsum
, they also incorporate creativity into this traditional food. Their Dim Sum chef has more than 20 years of experience. 
You get to see the chef using that are not normally used in dim sum, such as abalone, bamboo pith, etc. You get to have a different taste besides the traditional dim sum.  Try out their signature which is Green Tea Salted Egg Custard Bun and Fried Carrot Cake.
Best Dim Sum Restaurant #5 - Restaurant Kak Kak
Kak Kak dim sum is popular among locals for its freshly made and tasty dim sum. Once you have grabbed your seat, they will present you with extensive selections of dim sum on a cart.
You will be excited about their dim sum as most have rich fillings. Unlike other dim sum restaurants, the favors lean on the sweeter side. The place is often crowded due to its reasonable price, so prepare to wait to be seated.
In conclusion, JB is home to many delicious dim sum restaurants that offer steaming hot baskets of delight. From traditional Cantonese-style dishes to modern twists on classic dishes, there is something for every dim sum lover in JB. So if you're looking for a delicious breakfast or brunch option, check out one of these top dim sum restaurants in JB and indulge in some of the city's best cuisine.