Johor Bahru is a vibrant city known for its diverse culinary scene. From Malay dishes to Chinese and Indian cuisine, there is no shortage of flavors to explore. Exploring the city's cuisine on foot is a great way to experience the culinary scene and get a taste of its local flavors. In this article, we will explore some of the best ways to explore JB's and the delicious dishes that await.
JB Culinary Scene #1 - Search For Famous Spot
Each place will have its famous spot, do some research on it and plan your schedule to go on a trip you would never expect. Some of the city's most famous food spots include Hua Mui Kopitiam and Salahuddin Bakery. You would be surprised and get to know the reason why it is so popular among the locals.
You will also want to try local specialties such as Johor Laksa and curry puffs. If you want to taste the city's history and culture through its food, the town area will be a great place for you to search for food.
JB Culinary Scene #2 - Go For A Trip With Traditional And Modern Taste
If you like surprises but also get some traditional taste, plan a trip with a taste of both traditional and modern Malaysian cuisine. You will be able to try out traditional taste, such as nasi lemak and char kway teow.
If you like some surprises, from the town area to the Mount Austin area, there are many modern cuisines around. Modern cafes like Dusk by Mok Mok, Sama Restaurant, will be filled with surprises. Don't worry if you are a vegetarian, as you can find some interesting food at Veggie Story or Chinese-style vegetarian food at Fulin Xuan. You can enjoy modern food and learn about the local culture.
JB Culinary Scene #3: Plan A Heritage Food Trail
Get to know JB rich culinary history by planning a heritage food trail. You will get to know the cafe preserving the city's food traditions and the history of the food. Go for some of the city's most historic food spots, such as Hiap Joo Bakery and Sin Heng Claypot Bak Kut Teh. You can also try traditional dishes such as kaya toast and Hainanese chicken rice. Planning a Heritage Food Trail is a great way to experience the city's rich history and culture through its food.
JB Culinary Scenery #4: Eat Like A Local
Eat like a local helps you to go off the beaten path and into the heart of JB's local food scene. Find some local food that you can't find in another place, such as Johor Laksa and Kway Tiow Kia. Experience the local night market. Each area will have a night market at a different time. Find out the slot of the night market nearby the place you intend to stay. You will have the opportunity to try dishes such as satay and rojak.
JB Culinary Scene #5: JB Secret Food Tour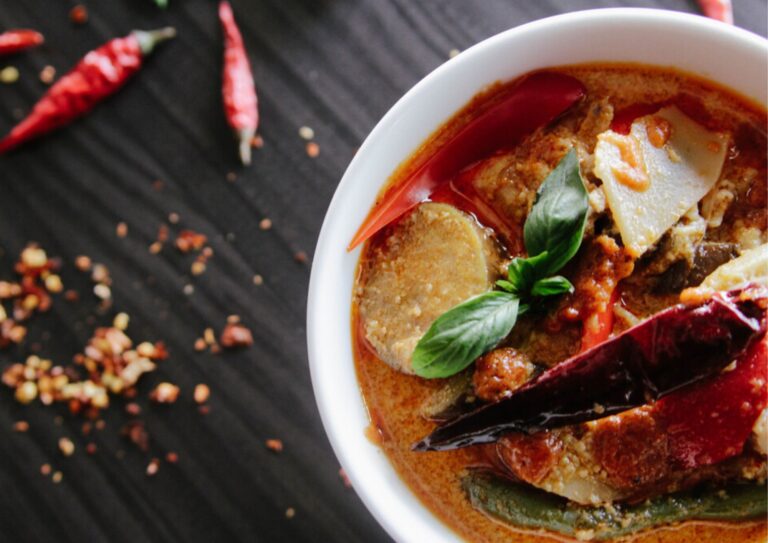 It isn't easy to find some hidden food spots in the city. Plan some food places that you intend to go first. As you go around for your favorite local cuisine, check with the locals for hidden food spots. You may discover  some of the city's lesser-known food spots, including a hidden coffee shop and a local seafood restaurant. You will have the opportunity to try dishes such as otak-otak and salted egg yolk chicken.
In conclusion, a food tour in JB is a great way to explore the city's rich and diverse culinary scene. Whether you're a local or a tourist, a food tour is a fun and unique way to discover new dishes, learn about the history and culture of JB's food, and meet new people who share your love of great food.
From traditional street food tours to upscale fine dining experiences, there's something for everyone in this vibrant and exciting city. So if you're looking for a new and exciting way to experience JB's amazing food scene, plan your food tour today. You won't be disappointed!